Aishwarya Rai surprised everyone at world's most prestigious and publicized film festival, Cannes  due to her outfits. Aishwarya Rai got a mixed response from the spectators on his outfit.  Audience liked the slim avatar of Ash in her first appearance at Cannes 2012. But the next appearance of Aishwarya got a mixed response.
Have a look at all the outfits or avatar of Aishwarya at Cannes Film Festival 2012.
Aishwarya Rai outfits :
This outfit of Ash at Cannes was a big surprise.All were expecting a much heavier or fatty Ash but she surprised everyone in her  Angelo Katsapis outfit. In this outfit Aishwarya looked very slim and  yes people were also very happy that Ash had finally shed her traditional outfits.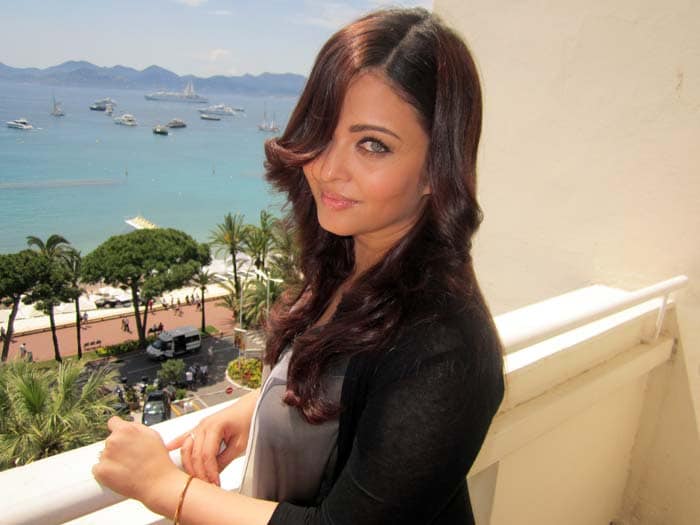 This look of Ash surprised many  and yes!!! everyone was just thinking how this fat mommy managed to shed so much weight in such a little time.
Now have a look at this photo of Ash and get shocked. After impressing the spectators in the above outfit of Ash , we cannot say the same for this also. After seeing this outfit of Aishwarya Rai people were in heavy disappointment on seeing this outfit. People were fully impressed with the previous dresses of Aishwarya at Cannes but it seems like this ruined a lot.
Although this was Ash should been given a lot of points for her sheer guts but in a  nutshell Aishwarya's this outfit at cannes was her most adventurous look ever….. This outfit is designed by old and famous Elie Saab. In fact Aishwarya shows almost no skin in her this experimental look.And yes!!! in this look Ash has clearly showed that she doesn't care whether she looks fat or not and we give 3 cheeeeers!!!!!! to her.
Now you can have a look at all the pics of Aishwarya Rai Bachchan at Cannes Film Festival 2012 in the gallery below and get ready to see the experimental look of Ash at Cannes 2012.