The following list features the top 10 mobile phones present on the Earth. No matter, which operating system they possess, this list is made by keeping in mind all the features of the phone , operating system and of course the value for money  part……..Lets have a look at it and also find is your phone in the Top Ten list ??? Check out these top 10 mobile phones…
Top 10 Mobile Phones In The World At Present :
10. HTC One S
In a nutshell , HTC One S is one of most impressive phones on Earth. This is because it packs the super powerful 1.5 GHz Dual Core processor. Moreover , the high quality 8 Megapixel Camera is also present which is capable to take FullHD 1080 videos.The Beats Audio adds another taste in the entertainment category . And not to forget our favourite HTC Sense UI is there to enhance our user experience………
9. Nokia Lumia 920
Finally, Nokia comes in the list of  Top Smartphones of the World and this time Nokia had seriously created a beautiful masterpiece. Nokia 920 is really brilliant phone with the best mobile phone camera in Low light, a very intutive interface with some really good features and a really very superior Build Quality that makes this phone very Premium . Nokia 920 is also the first phone that comes up with Wireless Charging. In a nutshell, Nokia Lumia 920 is really a splendid device and currently the Best Windows Phone in the Market.
8. HTC One X+
HTC One X+ possesses the first in class , Quad Core processor that provides the beast like power to the phone. The phone offers all the latest and top hardware as well as software . The  4.7-inch Super LCD 2 display, Android 4.0, HTC Sense 4, and an 8-megapixel camera with HTC ImageChip is really a game changer here.
Nexus 4 is really an outstanding phone from Google. Google has proved its excellence by this phone. The beautiful and elegant design , a wonderful screen and latest operating system from Google i.e. Jelly Bean adds another taste this phone. And the best thing is its price which makes this really a definite pick in the top 10.
 6. Iphone 5
In a nutshell Iphone 5 is really a stunning phone with loads of features and good hardware quality. Iphone is clearly the most talked about phone of the year. Iphone 5 is similar to Iphone 4s but with larger screen ,thinner body and more bigger and faster processor. And in one line , Iphone 5 is the best phone from the Apple's list.
5. Galaxy Note 2 
Galaxy Note 2 is the most feature rich device we"ve ever seen. This device is filled with loads of features which makes this multifunctional device at the 5th spot. Galaxy Note 2 with its bigger screen and much powerful processor is clearly the most powerful mobile handheld device on earth. If the screen of this device would  "ve been a little smaller then it would definitely topped the chart. In a short note , Samsung has showed its excellence to the world by launching this device.
4.  Galaxy S3
Galaxy S3 holded the charts of Best Mobile for last year and Samsung has turned no stone unturned to make it the best mobile phone in the world. Galaxy S3 is the  complete blend mighty Hardware and futuristic and fuctional softwares. This superphone packs with a powerful quadcore processor with an awesome 720p Super AMOLED screen and also massive battery for efficient use.In a nutshell Galaxy S3 simplifies your task to buy a the best smartphone at a very competitive price.  You can check out the unique features and specs of this phone here.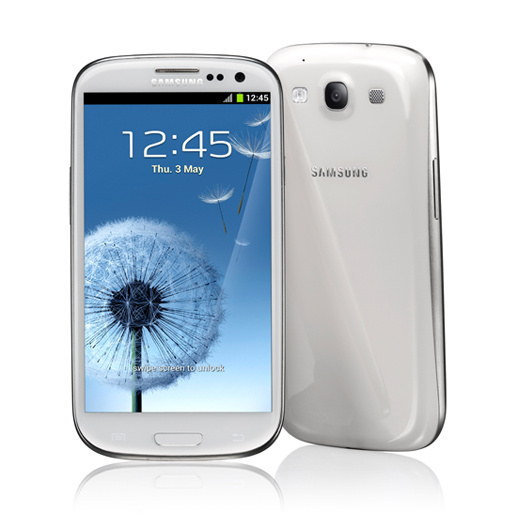 Bang ! Bang! Bang !!! and Xperia Z is really a bang in 2013 from Sony . Xperia Z is undoubtedly the Most Sexiest, Beautiful and Sturdy Smartphone till date. One of its kind FullHD Screen, 2GB RAM, and 13.1 MP Camera with Bravia Engine 2 proves that it clearly a Superphone.
And not to forget the IP 57 certification – dust resistant and water resistant  means that this Geeky Smartphone is durable and sturdy too. In one word, Xperia Z is phone you would like to show-off in front of everyone.
2. Samsung Galaxy S4
Change is Everything !!! and though Samsung holding the crown for two years ,this time  just missed it. Well!!! talking about this superphone, Samsung Galaxy S4 is the most Powerful smartphone present on the Earth, thanks to its Exynos Octa / Snapdragon 600 chipset, S4 has super fast reaction times. Galaxy S4 is really a masterpiece with a brilliant 13 Megapixel camera that comes with loads of exciting features and a 1080p FullHD screen thats the best we've ever seen on a phone yet.
But the only department where Samsung disappointed us is Build quality and Styling that doesn't make this Superphone feel Premium in hand. Samsung, take some guidance from HTC. Moreover !!! the Smart Scroll, Motion Gestures is not really called as Innovation… but the BoomSound and Ultrapixels…Really !!! . But make no mistake , if you like Galaxy S4 …Go for it . It is Masterpiece from Samsung that has more features than any other smartphone of the world and has most number of Sensors than any other Smartphone.
1. HTC One 
And it is HTC that challenged Samsung and finally took the Top Spot. HTC ONE is clearly a phone with the most Premium Audio Sound quality available ever on a smartphone, thanks to its Beats powered speakers. HTC has really proved that it is not behind and with Snapdragon 600 processor  HTC One is also the most powerful phone. This phone is a complete package with the mighty hardware and latest blend of softwares with HTC Zoe and can be rightly called as the Bugatti Veyron of Smartphones.
HTC One"s premium Aluminium chasis with Beats powered Speakers makes this Superphone really a Luxury. The FullHD Screen is really a sheer enjoy for entertainment lovers and HTC's powered Sense 5.0 user interface with HTC Zoe is the Best mobile user interface on mobile so far. But it is the Boomsound speakers and 4 Ultrapixel camera that makes this device stand apart and is rightly called Innovation not any marketing gimmicks.
It is undoubtedly the Most Beautiful Smartphone , the Best Android Phone and mainly the Best Mobile Phone present in the Earth today .